Posted:
April 4th, 2010 |
Author:
Ryan
|
Filed under:
Uncategorized
|
Tags:
awards
,
blog challenge
,
feature
,
TB3N
|
No Comments »
The brand-new feature where the TB3N staff gives out monthly awards to our favorites.  Enjoy!
The concept of the TB3N Awards actually came up around the holidays, but I never got around to posting them.  So now I'm going to make up for lost time and cover January, February & March all at once.
Also, I couldn't really find any graphics or make a masthead that I liked, so if you're so inclined, please feel free to contribute.
Full details after the break.

Without further delay:
January
Best Movie – It's Complicated
Yes, I know this seemed hokey from the previews, but I actually laughed really hard at this film.  Alec Baldwin is hilarious nowadays and Steve Martin was much more "Father of the Bride" and much less "bringing down the house".
Beat Meal I Ate – Chipotle Chicken & Carly's
Close second place was the Brooklyn Family at NYPD, but that one's been in my favorites for a long time now.
Beat New App – Words with Friends
To be clear: it's unlicensed Scrabble.  That makes it slightly gritty & dangerous.  Like a vigilante wordsmith!  I'm pretty sure I've played this game for somewhere near 50 hours already… it's hard to tell.  The record seems to indicate that I'm 4 – 5 against Taylor of TotallyTay.
Best Drink – Manhattan's at Hanny's
Gathered there for a birthday celebration, had some great laughs and some highly effective cocktails.  For once I excused myself before I talked too much, so, WIN all around.
Best Show – HIMYM
Hands-down, this is the greatest show on TV.  If you're not on-board yet, I don't know what to tell you.  Stop watching FRIENDS re-runs and get with the program.
Biggest Waste – Avatar::Fern Gully 3D
I'm not even going to waste time describing this, but if you're curious, read here.
Best Netflix Find – Coupling
For a really funny show, how did I not hear about it before?  The first season is only 6 or 8 episodes long, so you can enjoy it on a rainy day or Lazy Sunday morning.  I suggest doing so.
February
Best Movie – Youth in Revolt
The dialogue in this film is exactly to my taste (intelligent vocabulary & ridiculous humor), and Michael Cera finally plays 1/2 of a character slightly unlike himself.
Best Meal I Ate – Brunch @ Postino's
Very Close Second was the crepe's at Truckin' Good Food
Best New App – Plants Vs Zombies
Or PvZ is you're in-the-know.  For a very simple, and relatively cutesy, app, this bad-boy packed several hours of I-Have-To-Beat-This-Level entertainment.
Best Drink – Session Lager
Yes, I know, it's cheap beer, but for the price-to-enjoyment ratio, it's tough to beat.
Best Show – The Inbetweeners
A rare BBC gem with more than 6 episodes in a "season", it's like Freaks and Geeks for Brits, but less depressing.  I'm still waiting for Jason Seagal to make a random appearance.
Best Purchase – my brown Rockports
I'm really not sure if these shoes are considered "good" or not, but they're much better looking than the dress shoe's I'd been rocking before, and so comfortable I'd wear them on the weekends.
Biggest Waste – renting "A Bit of Fry & Laurie"
Avoid.  not funny.  now I see why Dr. House is so dour.  People used to lie to him.
Best Netflix Find – Little Britain
Absurdist Sketch Comedy as only the Brits can do it.  Hours and how-can-I-duplicate-their-accent fun ensued.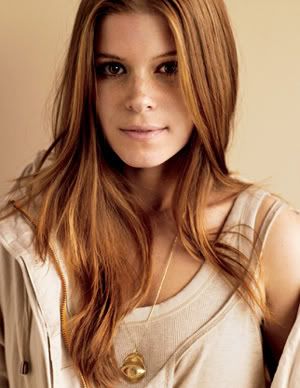 Underappreciated Hottie – Kate Mara
NFL royalty (if such a thing existed) meets super-hottie.  Any film she's in gets an extra half-star on my scale.  Being in Entourage & Iron Man 2 can't hurt either.
Person I never want to hear from again – Public Apologist Tiger Woods
Really, how cares?  I want to see you play golf, I don't care what you do on your own time.  The idea of "family values" being relevant to sport figures is absurd.  I don't need to identify with them morally, because I'll never be "just like them".  I can't dunk, rush for 100-yards, or make a hole-in-one, so I'm not really concerned with what other things they do that I don't.
March
Best Movie – She's Out of My League
This IS the funniest movie since The Hangover, but it is NOT funnier than Superbad/Knocked-Up.  Maybe if it had more than one quasi-known actor.  But the girl is gorgeous and the bro's are too close, so it's funny and entertaining.
Best Meal I Ate – Homemade Baked Ziti by Anie y Yo
Close Second: the Hula Burger at Hula's Modern Tiki
Best New App – Sim City
Yep, the same Sim City you knew 15 years ago, not draining hours of my battery life on my iPhone.  And yes, Awesomeville did have several rough years, but rest assured that we are now financially solvent and booming with commercial success.  Hooray!
Best Drink – 7 & 7 at the Fiesta Inn
It's not often that the hotel bar can make a good stiff cocktail but I guess when you have a fully booked venue and only 1 bartender, the staff will steer towards good drinks for good tips.  I know cocktail #3 worked magic on me.
Best Show – HIMYM
Yep, right back here.  In March I don't know that there was any show that I enjoyed more.  The cast is great, and…. you know what, I'll just link you to someone who explains it better: Be Awesome Instead.
Best Purchase – Oxford Shirt from Men's Wearhouse
Yes, I went to the place where the founder has an Alex Trebec mustache in hopes of looking more professional, and it worked.  I'd forgotten how good an oxford cloth shirt goes with everything.  never again.
Underappreciated Hottie – Girl @ Lola Coffee
Psyche!  The award goes to Chilli, of course.
Person I never want to hear from again – All People who self-promote and produce zero content
You tell us all to check out your blog every hour on the hour, but you could only take the time to write 6 sentences yourself.  You endlessly hype up your "achievements" but nobody really knows what you do.  You show up everywhere so folks think you must be in the in-crowd.  Congratz, you have conquered the social part of social media.  Now work on the part where you can elaborate on complete thoughts and achieve productive goals.  Or at least promote someone who is doing that.
Sorry about the length and sorry to end on a rant there.  It'll go much smoother in the future.
(This is Day 12 of the 30 Day Blog Challenge, be sure to check out the other participants at #30DayBC)
---