Posted:
August 25th, 2010 |
Author:
Ryan
|
Filed under:
Uncategorized
|
Tags:
city
,
opinion
,
parking lot
,
phoenix
,
transit
,
urban planning
,
urbanism
|
1 Comment »
Warning: plenty of opinion below.
This morning as I exited my building, walking to the Light Rail stop, I spotted a bright green flyer announcing a public hearing to discuss the razing of an old, abandoned building to make way for the creation of an interim parking lot.
Previous notices about this topic were ignored by me, because the appeal to "save a piece of mid-century history" didn't hit home. To me this seemed like one of the several run-down, decaying buildings that dot parts of Downtown. In truth, "mid-century history" didn't seem remarkable to me, and coupled with the intent to build a new ASU Law school in the heart of the city, it seemed VERY replacable.
However, what I do not agree with is the "interim use" for the space, another huge, likely vacant parking lot. Ignoring the arguments about how the land was bought and purposed, the concept of putting yet another parking lot in an area that needs in-fill and vitality is incredibly stupid.
What I take away from it is that someone honestly thinks we want this. Whoever has the responsibility, authority & accountability in this instance, really thinks that we, the citizens/workers/shoppers all want another parking lot.
If it's on a 5-year plan, I'd much rather see a park, or a community garden, or hell, make the parking lot, but make it underground and make it to spec with the law school that will go over it someday.
It's not a huge area, but it is a good opportunity, and could be a symbol, a new jumping on point of the many urbanists that our city needs in order to grow in stature and vibrancy.
Yes, I'm biased because I live downtown, but why should I want to live next to a parking lot? If that was appealing to me, I'd move to the suburbs and live between the Wal-Mart and the car dealerships along the freeway.
Instead of greenery, or history, or creativity, we're trading a dilapidated building for a heat island. And when we all let this happen, maybe that's what we deserve.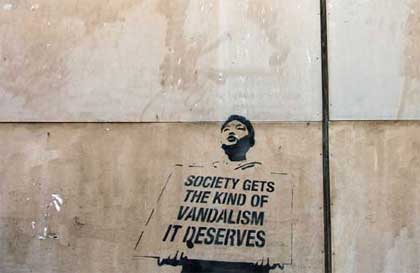 ---